Adopt your own Australian chocolate tree
Find out how the program works here before registering your adoption.
Then click the image below to view the different adoption levels available.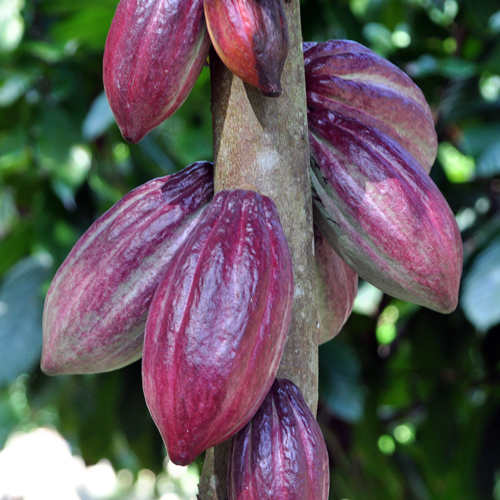 Adopt-a Mature Cocoa Tree (12 months)
SKU COCOA12
Product Details
Adopt a mature cocoa tree for 12 months. Just 38c per day.
Mature cocoa trees produce between 15 to 30 tonnes of ripe cocoa pods each year. Only about 10% of that weight ends up as dried fermented cocoa beans, ready to be made chocolate. Adopting a mature cocoa tree is a great way to be part of Australia's chocolate history. Imagine the story you'll have to tell when you share the chocolate from your own cocoa trees!
What will you get:
10 x 45g chocolate bars made with cocoa from your adopted trees. Your choice of Dark or Milk chocolate (or both).
Bulk discount: $100 per tree for 3 or more trees.

Commercial sponsorships exceeding $1000 will receive recognition through the placement of their logo on our website linked to their own website.
Participation in our Adopt-a-Chocolate-Tree program is open to individuals and companies from Australia and around the world.
Save this product for later