Adopt your own Australian chocolate tree
Find out how the program works here before registering your adoption.
Then click the image below to view the different adoption levels available.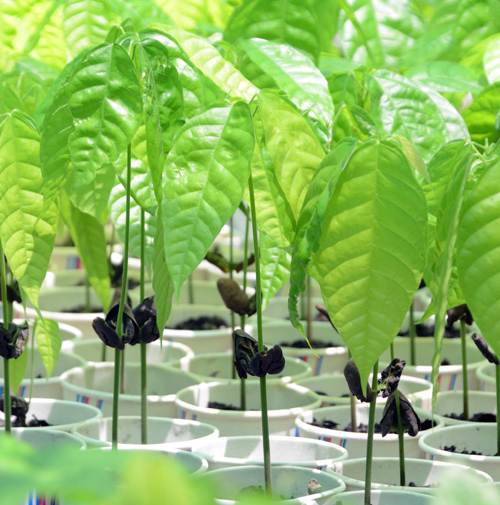 Adopt-a Cocoa Seedling (3 years)
SKU SEED36
Product Details
Adopt a newly planted cocoa tree for 3 years. Just 22c per day.
It takes cocoa seedlings 3 years before they begin to bear fruit. Farmers have to invest a lot into newly planted seedlings before they get any return, including soil preparation, fertigation, irrigation, and in some locations, planting of other tree species to provide shade and act as wind breaks. Adopting a cocoa seedling is the best way to encourage our farmers to grow more. The more cocoa trees planted, the more wonderful Australian chocolate you can share!
What will you get:
20 x 45g chocolate bars made with cocoa from your adopted trees in the 3rd year. Your choice of Dark or Milk chocolate (or both).
Bulk discount: $200 per tree for 3 or more trees.

Commercial sponsorships exceeding $1000 will receive recognition through the placement of their logo on our website linked to their own website.
Participation in our Adopt-a-Chocolate-Tree program is open to individuals and companies from Australia and around the world.
Save this product for later